ОПИСАНИЕ РАБОТЫ
---
Мобильная кампания: Мобильное приложение ivi.ru (http://www.befan.ru/ivi/) (Участник: Articul Media Articul Media )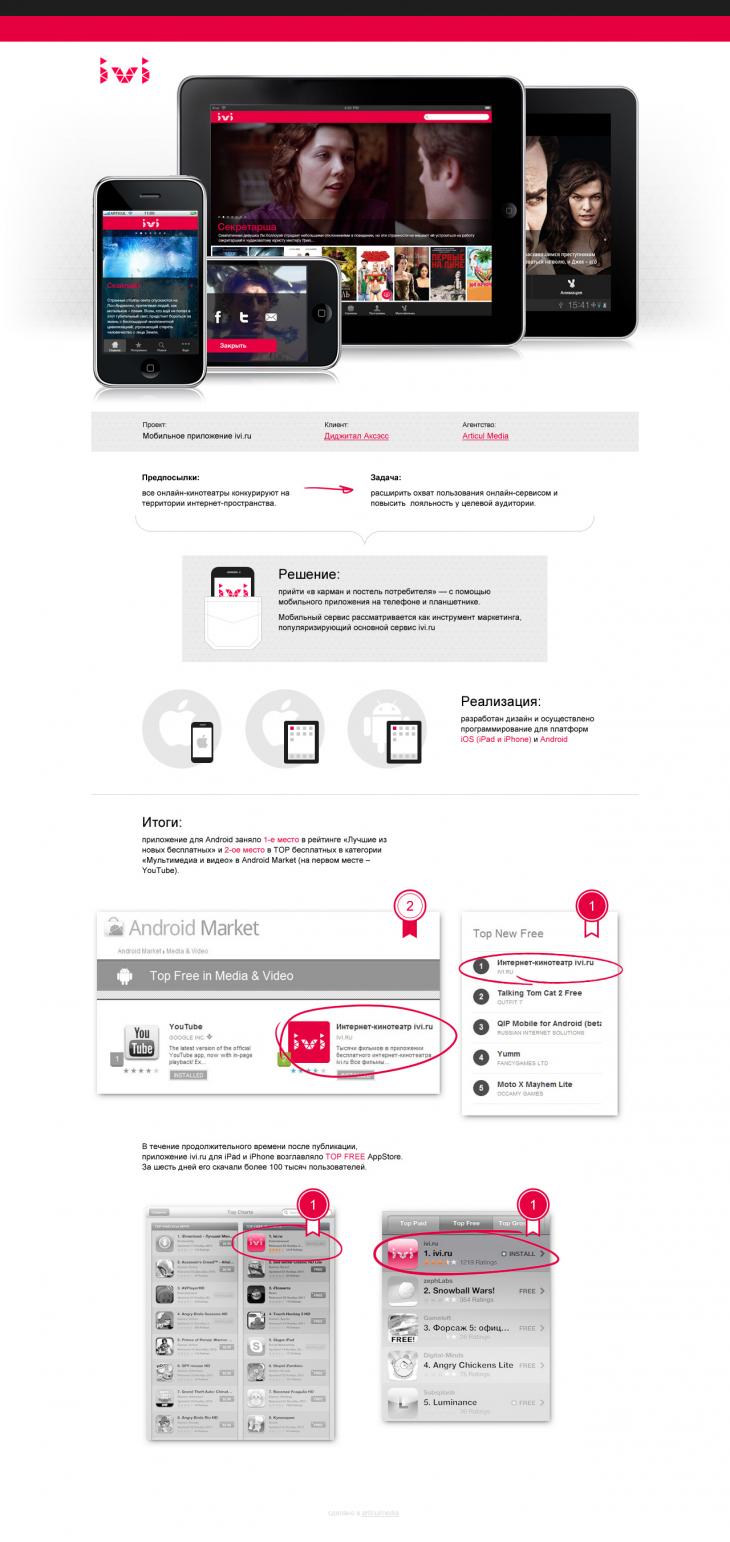 Background:
All on-line cinema are competing in the Internet space.

Objective:
extend coverage to use the online service and increase the loyalty of the target audience.

Solution:
come "in the pocket of the consumer and the bed" - with the help of mobile application on your phone and tablet. Mobile service is seen as a marketing tool, popularizing the basic service ivi.ru

Implementation:
design developed and implemented programming platforms iOS (iPad and iPhone) and Android

Results:
Android application took 1st place in the ranking of "Best of the new free" and second place in the TOP free in the category "Multimedia and video" in the Android Market (in the first place - YouTube).

For a long time after the publication of, mobile application ivi.ru for the iPad and iPhone was led by the TOP FREE AppStore. For six days he downloaded more than 100,000 users.
---
---